View from the Studio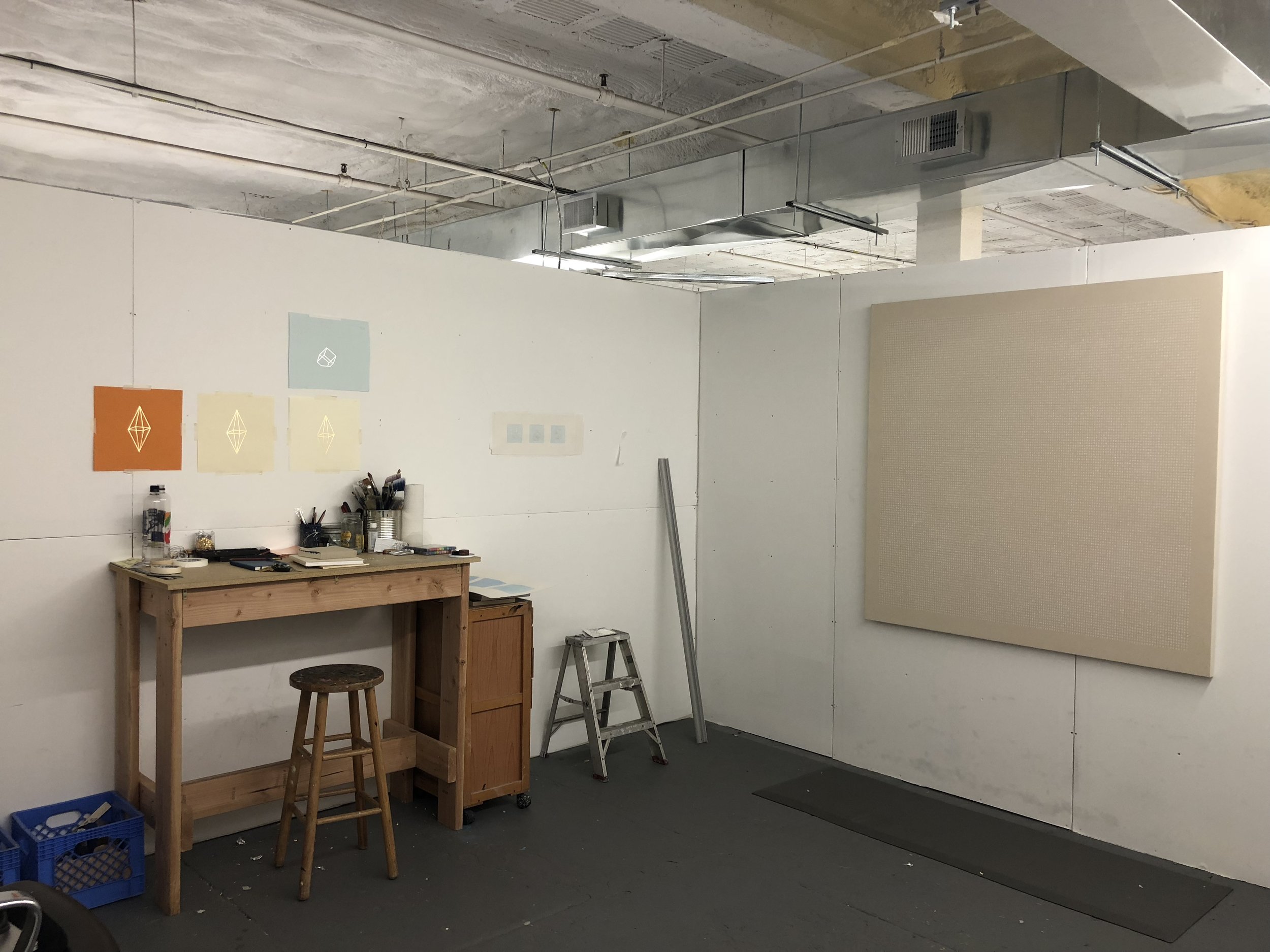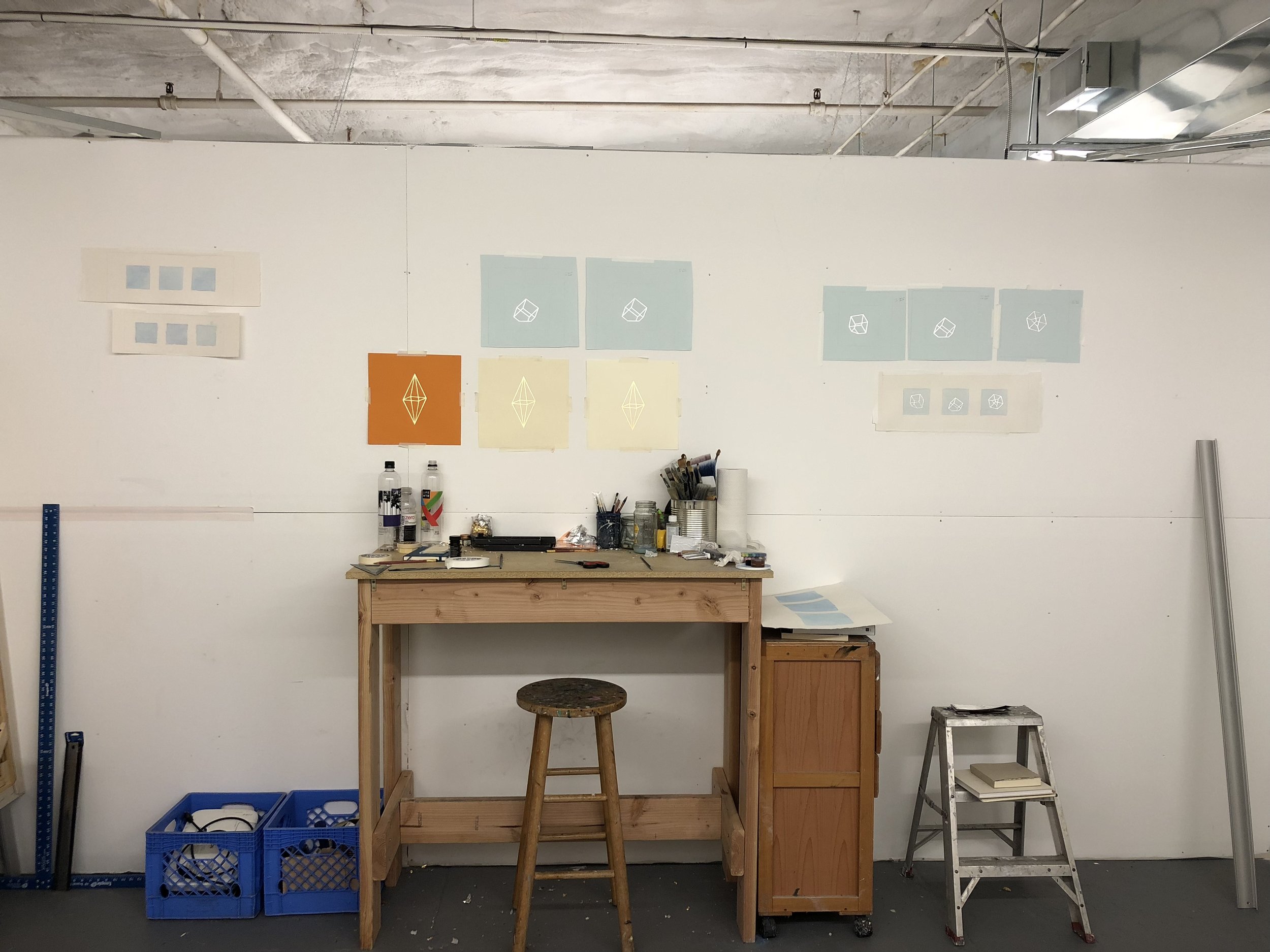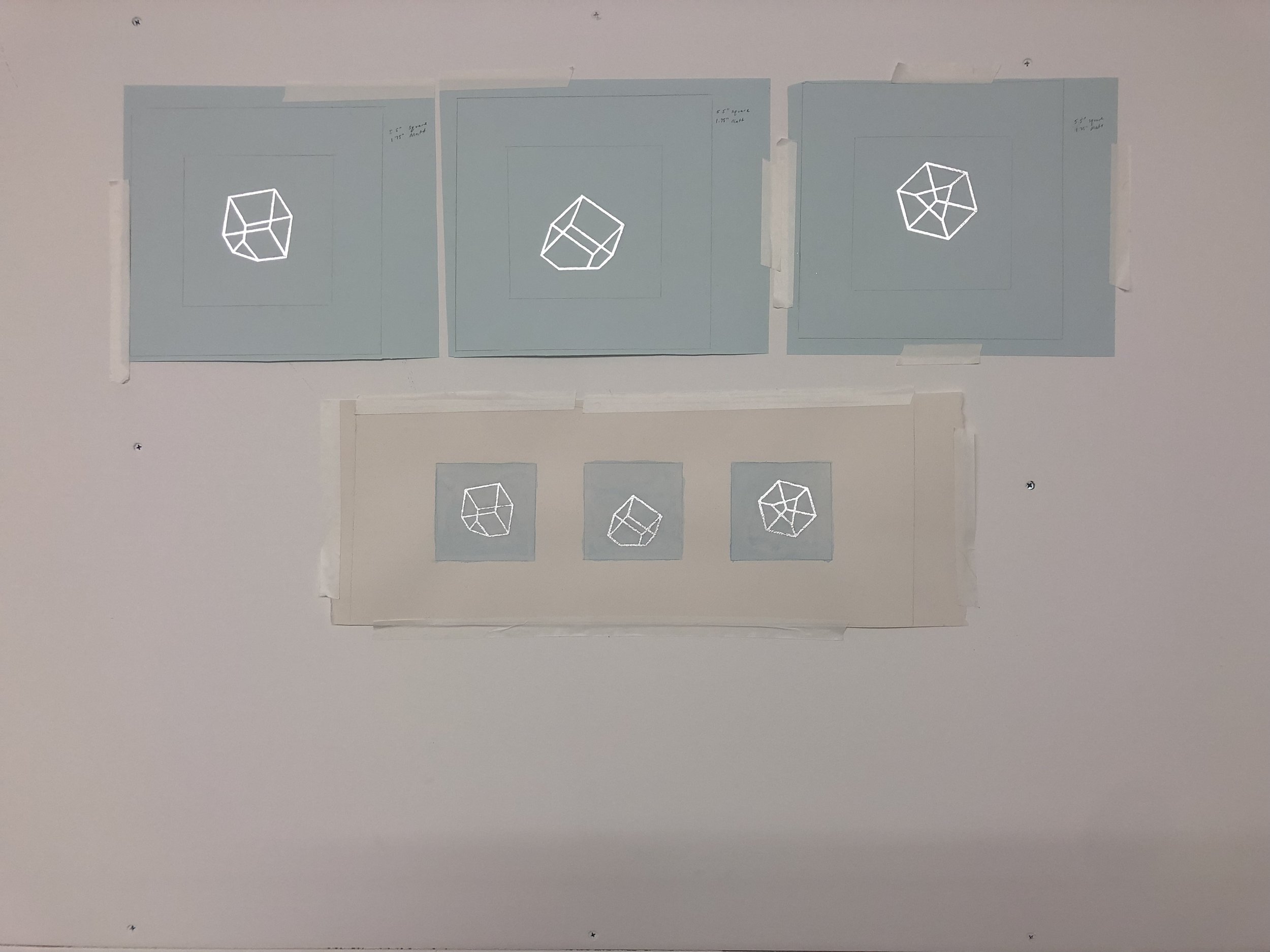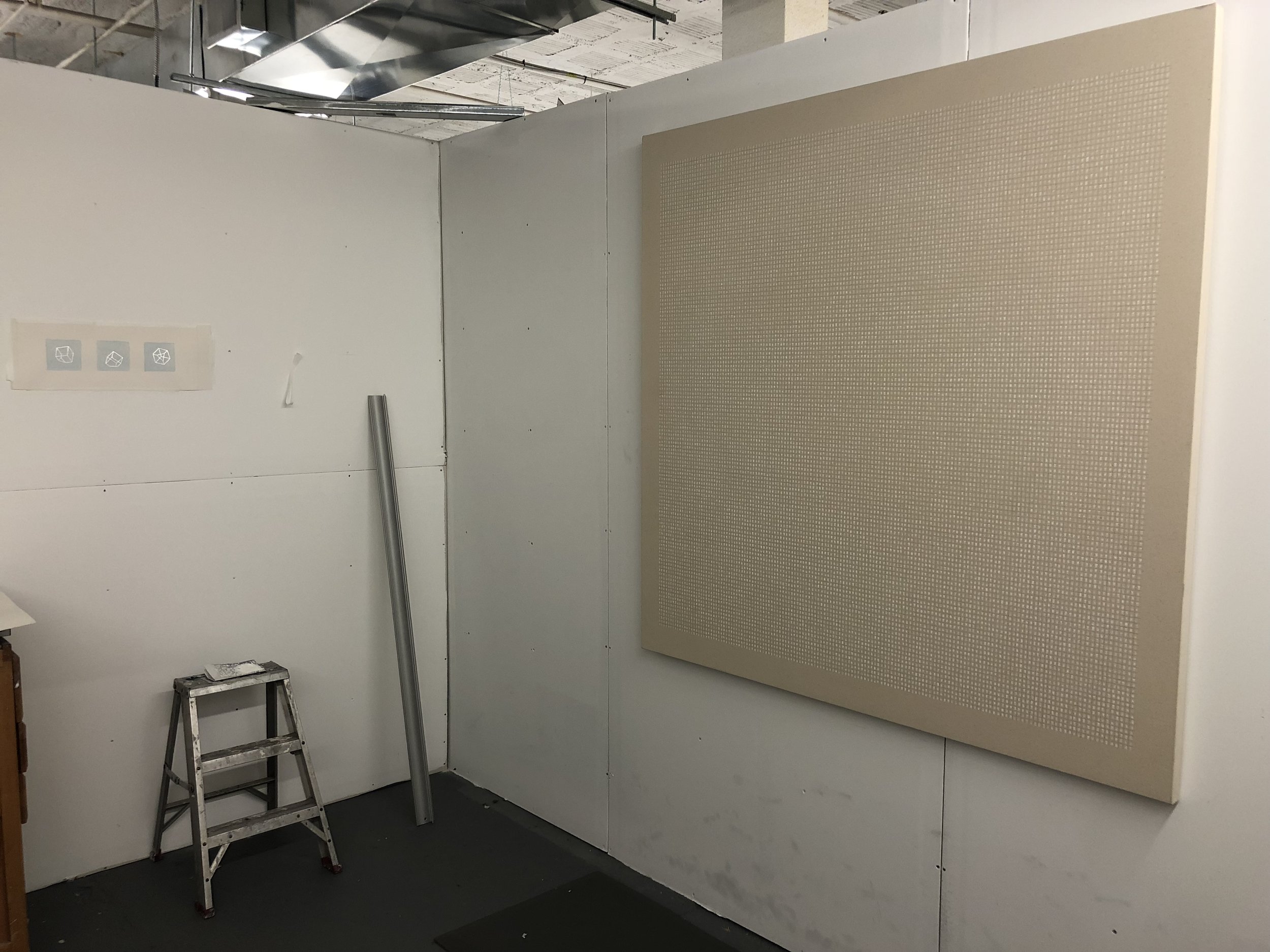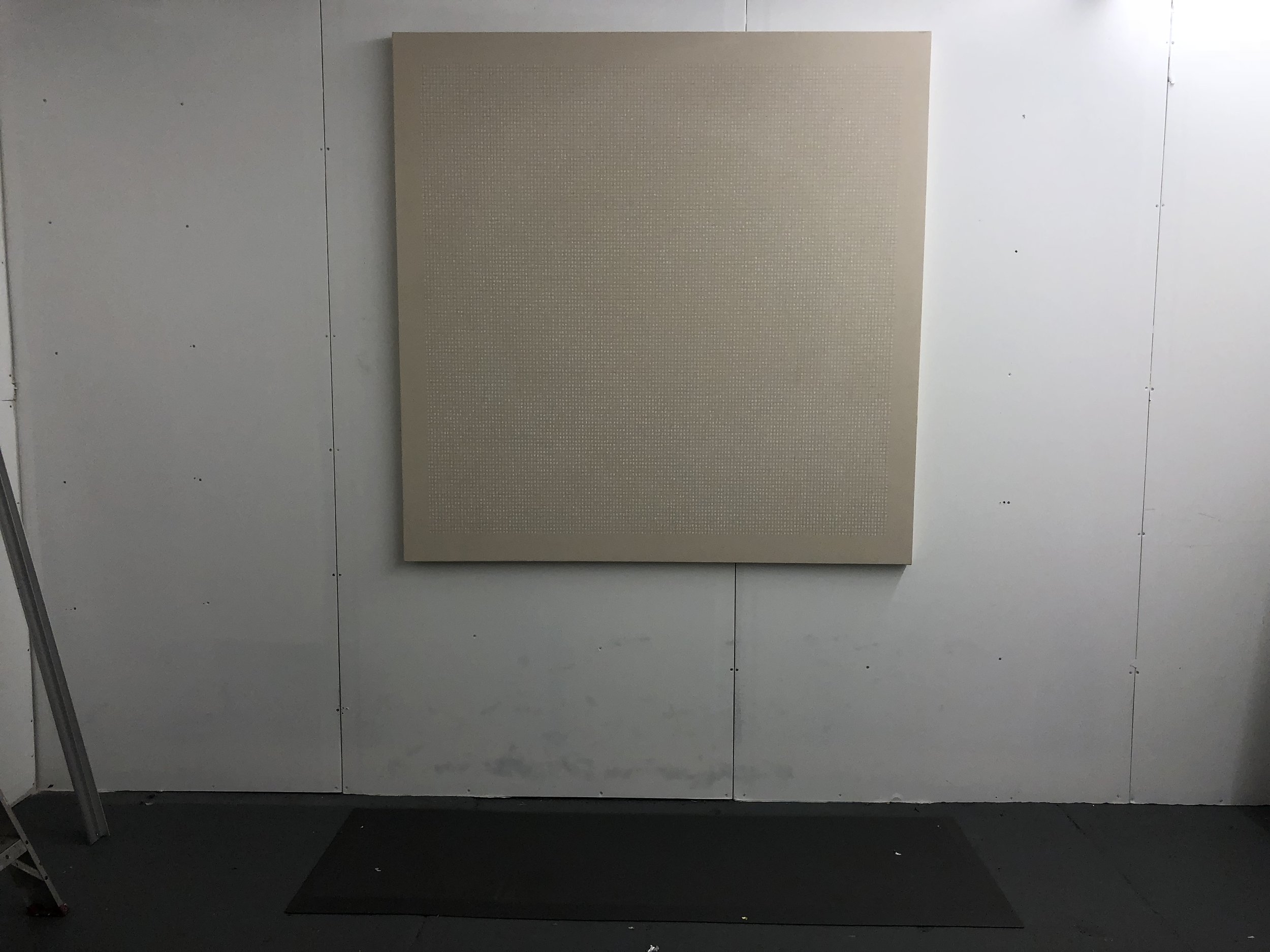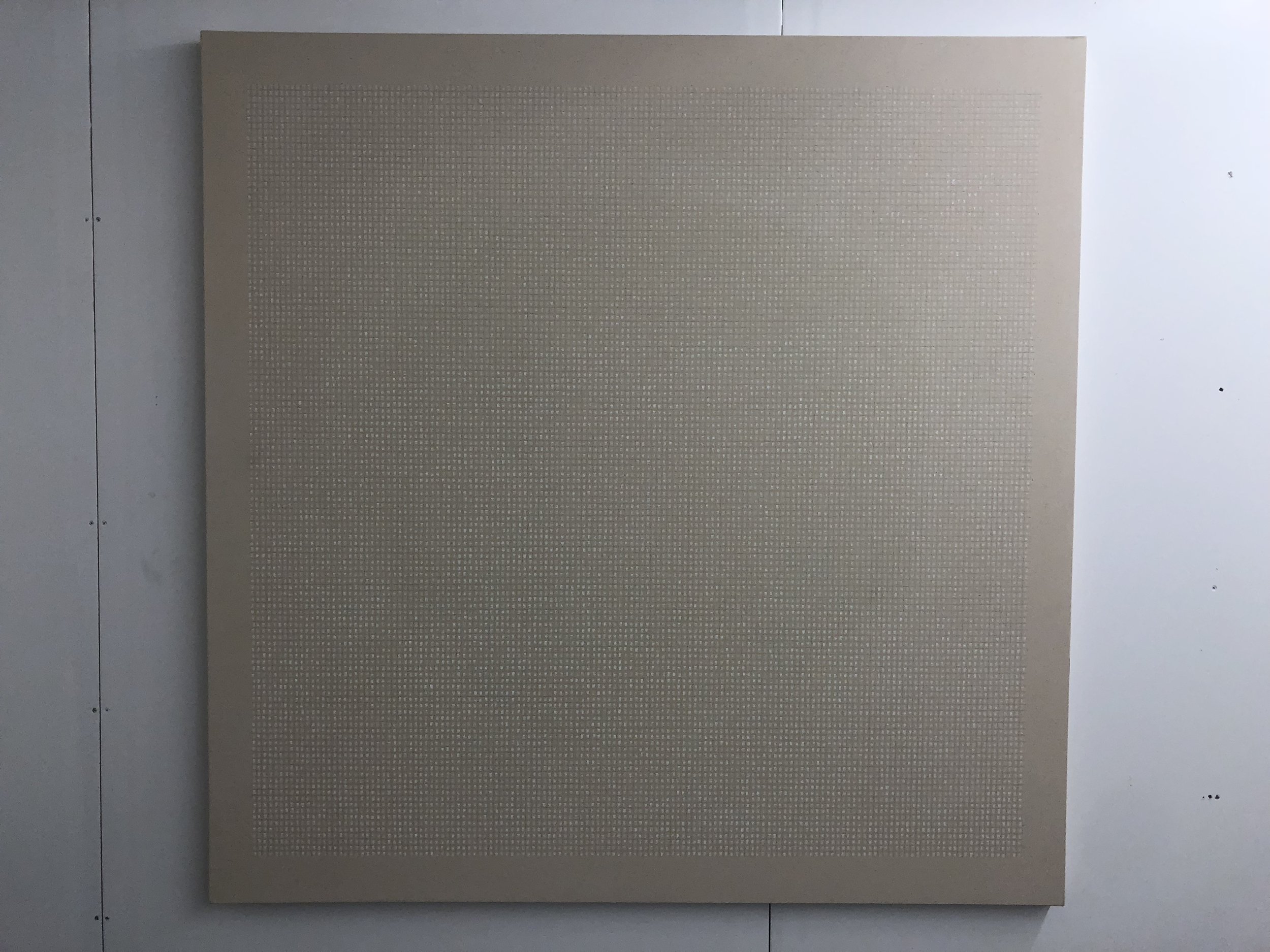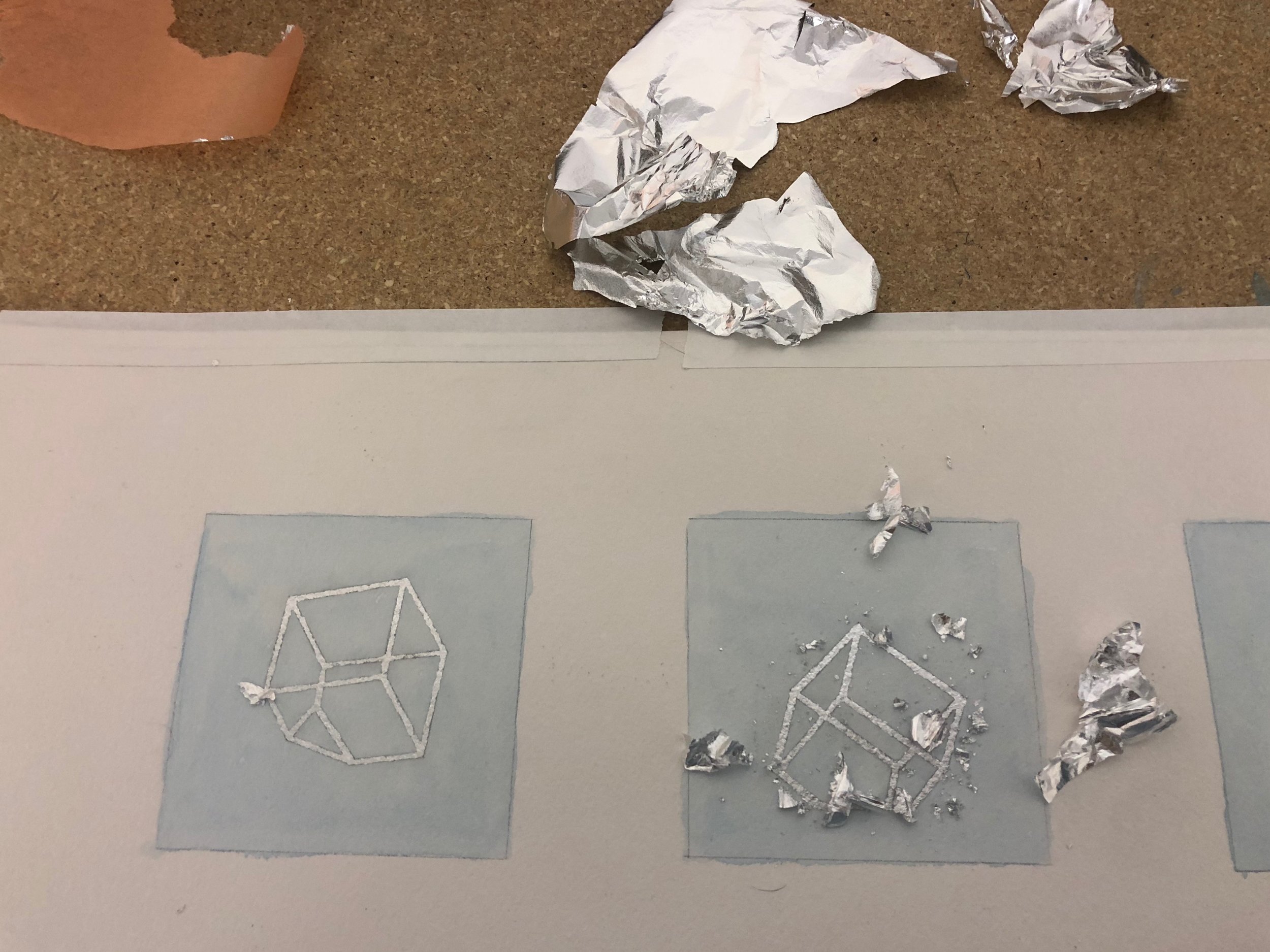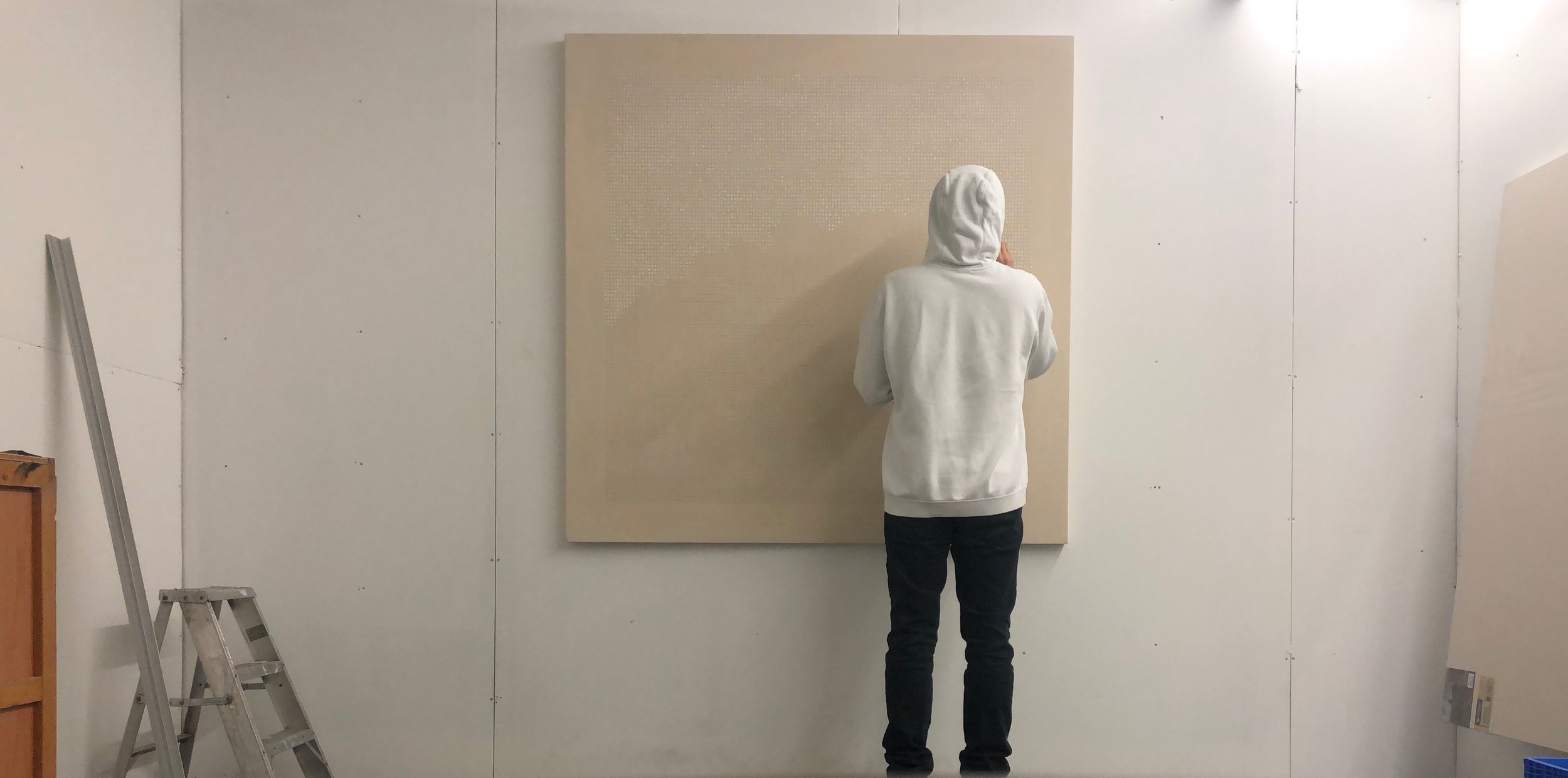 Working on a number of things in the studio:
60" x 60" canvas is for Falling Snow, a series of 12 paintings, grids of white paint on clear gessoed canvas. Varying in degrees of luminosity and heaviness of brushstroke throughout series, with slight variation made to size of grid on different canvases.
The Silver-Leaf prints of Truncated Cubes on blue paper are going to the framer's tomorrow so they can hang in a the 10th Anniversary show at Parlor Gallery in February. I've thought about calling them Snowflakes, but they will likely be called Truncated Cubes.
I'm steering course guided by a star of inspiration and spending a lot of time in the studio, today I am ordering 6 more canvases for the Falling Snow series.